THE BOOK
All the world's a stage, and all the men and women merely players. They have their exits and their entrances; And one man in his time plays many parts.
William Shakespeare As You Like It, Act II, Scene VII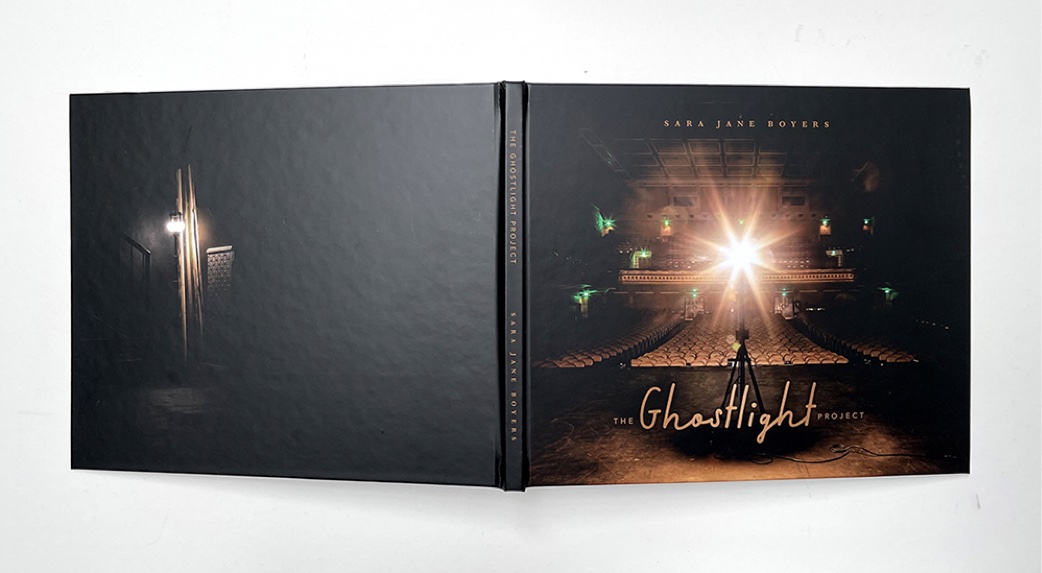 In The Ghostlight Project, a pandemic response, the subject is live performance stages suddenly sitting in unplanned stillness, sleeping beauties of their time with dreams of past performances and hints of future potential. However " When?" was the question as those who inhabit the set and those in their audience were ripped apart; the stories remaining untold. Our centuries long lifeline to human interaction started to untwine, not only in traditional drama but in our everyday lives.
Entering a theater opens a house of many rooms and histories whose inhabitants perform in many guises. During the pandemic the theaters had become a metaphor as we too explored our own suspension, full of eagerness to move forward but battling too often in the dark. I wanted to capture the moment by finding these quiet places and, because there are so many, show that dramatic engagement is universal to all cultures; that it is a shared experience; and that theatrical space is meaningful to humanity. I wanted to ensure that the theaters will continue to be there for our future.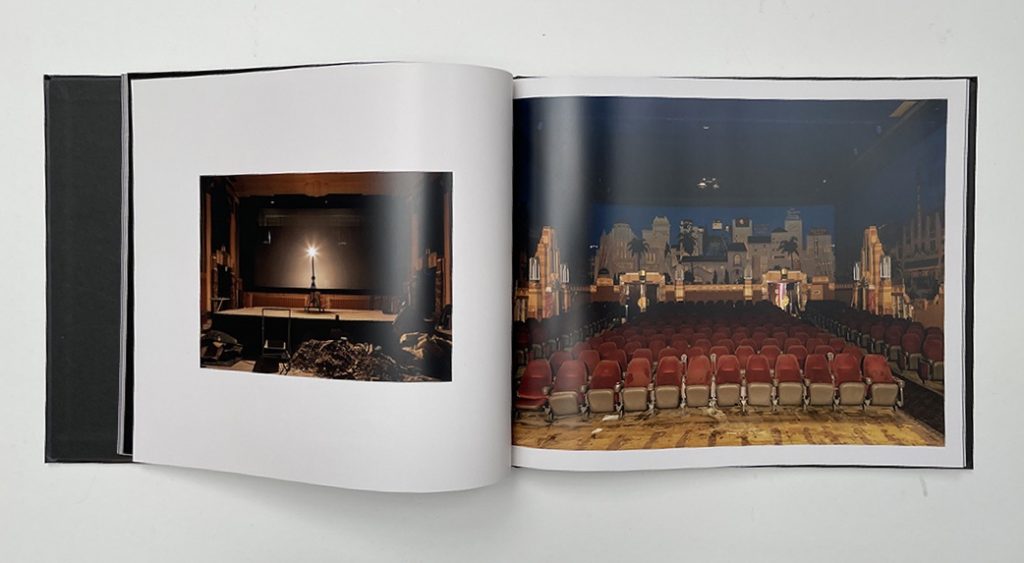 There was a rare opportunity at this time to enter into these interior spaces, large and small; capture them and show what had been lost and how we might return. With my cameras on tripod, shutters open for long exposure, and except for required safety/exit lights, the sole interior lighting was by a traditional ghost light, often a bare bulb on a wired pipe stand turned on when the theater locks up for the night. I worked in the dark, closed in and alone. Often there was little personnel to even open the doors. Throughout, the ghost lit interiors of my exploration exposed it all.
While many theaters are reopening, there remains the real need to acknowledge the financial and human dramas that continue to plague them, not only those featured in the Southern California region in which I photographed. I hope to bring additional attention not only to the survival of live performance – music, drama, words – but also to encourage further discussion of what performance means to us now, continuing the many online discussions during the pandemic about matters of diversity, inclusion and deeper experience in today's world. We must gather. We must go on.
THE GHOSTLIGHT PROJECT: THE BOOK can be found at:
ARCANA BOOKS Culver City/LA arcanabooks.com 310-458-1499